bsi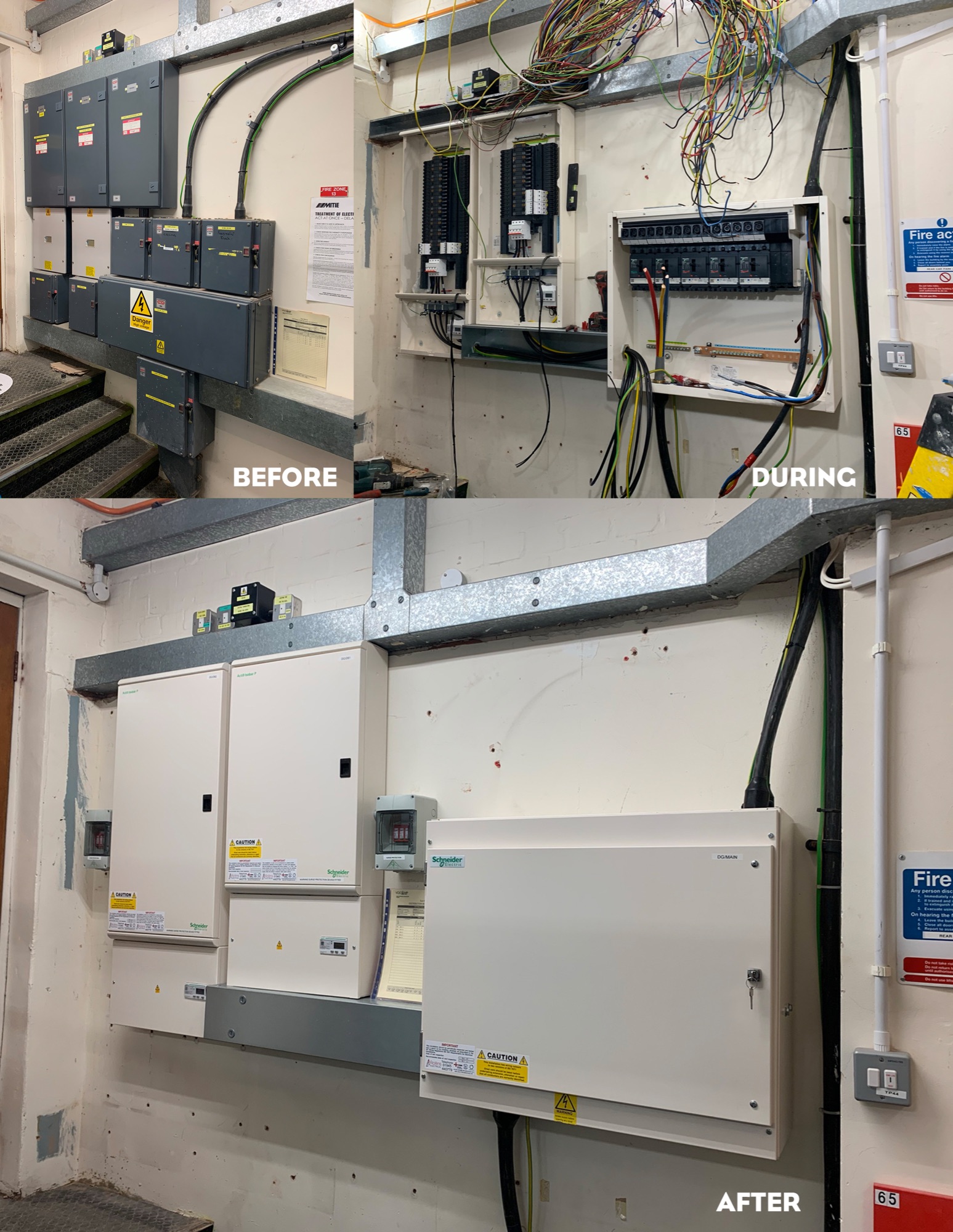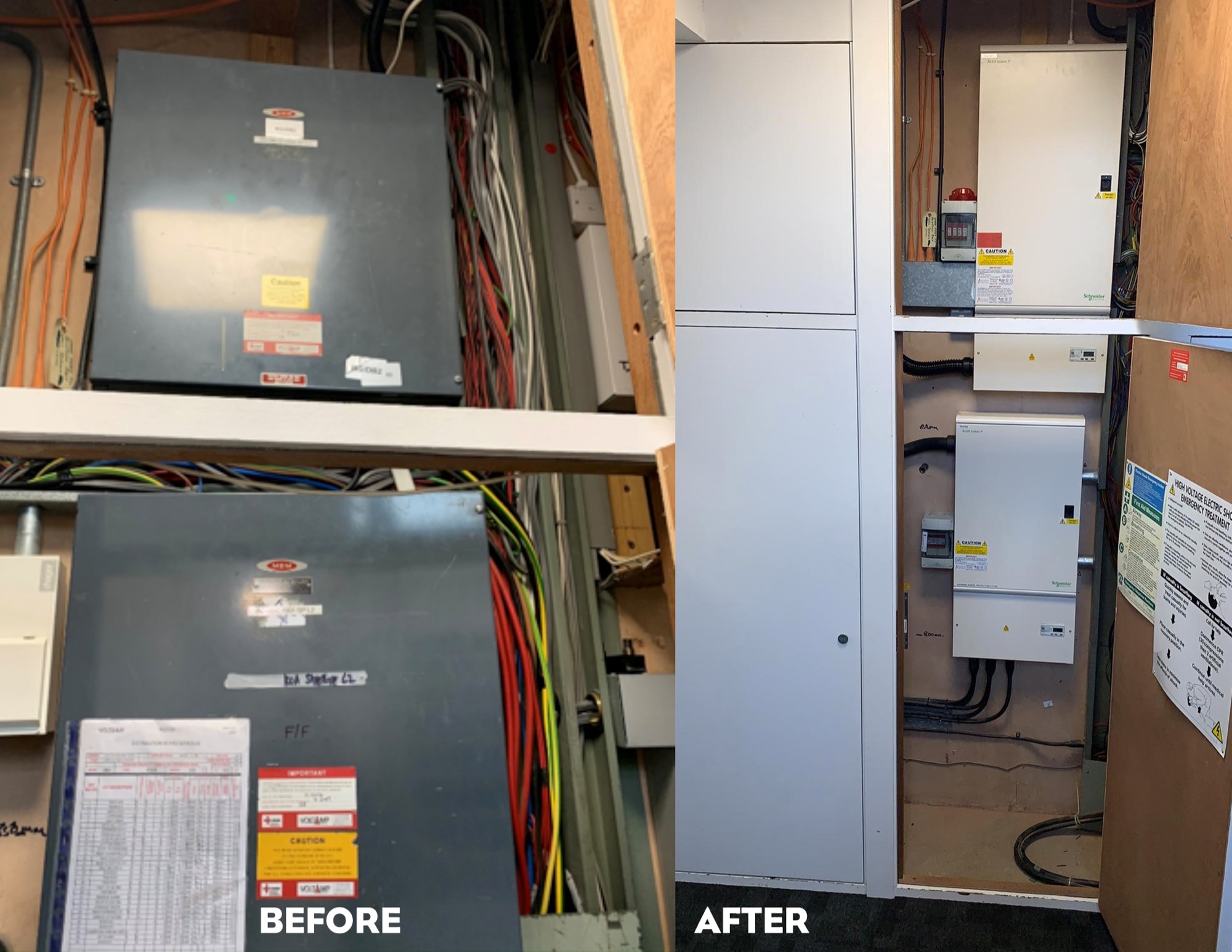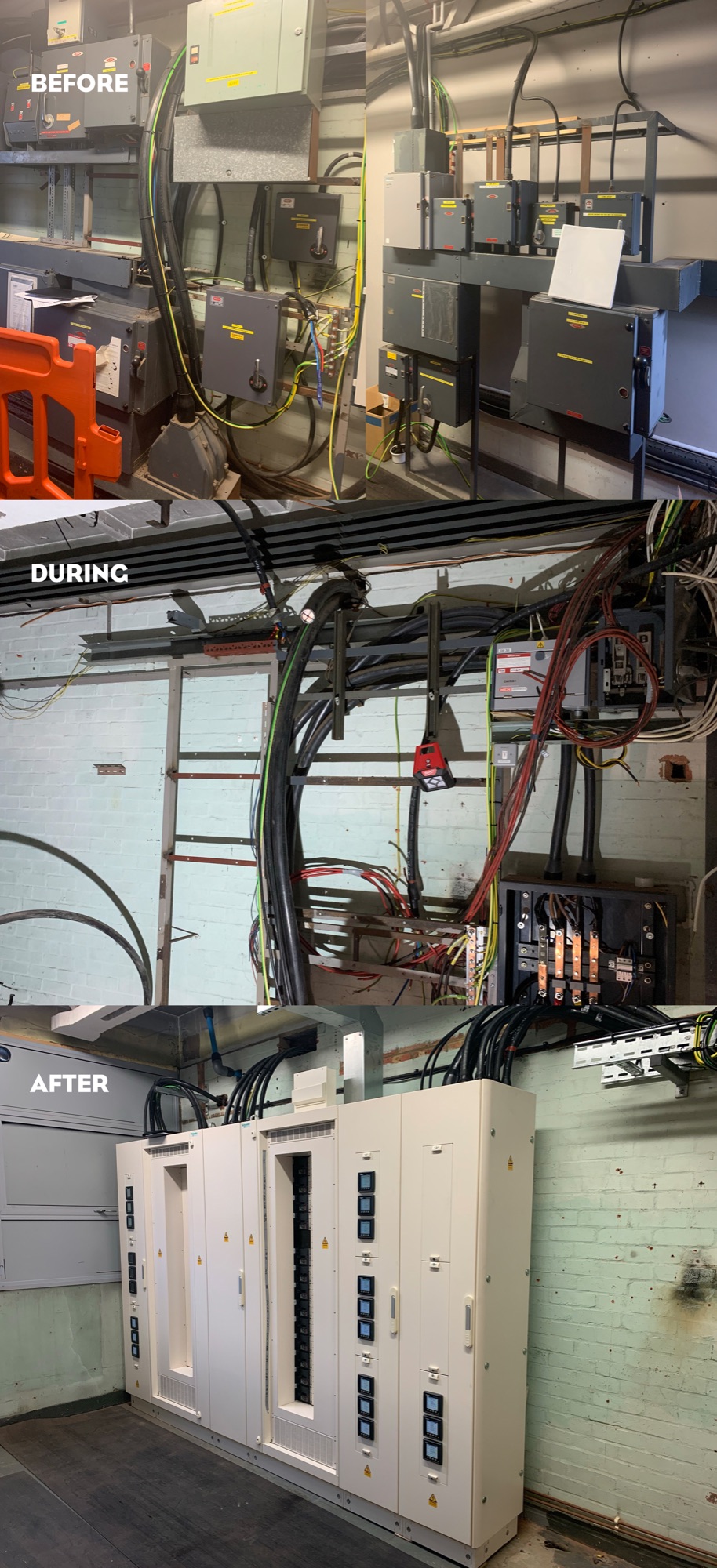 Date: 23 Dec 2020
bsi – Hemel Hempstead Electrical Infrastructure Upgrade Phase 2
Following the successful completion of the Phase 1 works of the electrical infrastructure upgrades at bsi - Hemel Hempstead in 2019/2020, and after an intensive tendering process against 10 other firms, Rollins Group secured a 3rd contract with bsi, securing the second phase of the works. This involved complete strip out and renewal of all switchgear within a secondary switch room, installation of new 630A sub-main, replacement and upgrade of approximately 50 distribution boards across the site and replacement of a further 5 large sub-distribution panels.
Rollins Group were tasked with completing all of the business interruptible works within a tight deadline of a 5 day shutdown immediately after Christmas 2020, with the aim of the site being fully operational prior to return of staff to work. A dedicated team of 16 full time employees were chosen for these works. The project ran smoothly with successful completion and power on ahead of schedule and exceeding the clients expectations of the required workload for the Christmas period.
The workforce was split into teams each focusing on their own aspect of the project. This included one team set with installing the new main 1200A, 28way Schneider panel board, teams focusing on replacing sub-distribution points of the site and other teams tasked with the replacement of distribution board and upgrade of others to be compliant with the 18th edition wiring regulations. As per specification, all distribution boards have been installed with Type 'A' RCBO protection where required along with Surge Protective Devices.
Following the Christmas shutdown, Rollins Group continue to have a presence on site replacing the remaining distribution boards working out of hours and through weekends to ensure complete business continuity is kept for the client.
All works successfully completed, tested and witnessed by bsi and their independent design consultant.